MPB-1514 Iron supplement injection for iron deficiency anemia treatment
◆ What is Iron Deficiency Anemia (IDA)?
The main causes of IDA can be classified into 4 categories namely, insufficient iron intake, poor iron absorption, increased physiological demand, chronic blood loss. The causes are usually acquired, but there are also some due to genetically inherited disease. In addition, the causes of IDA differ slightly for people of different age group and socioeconomic background (please refer to the table below).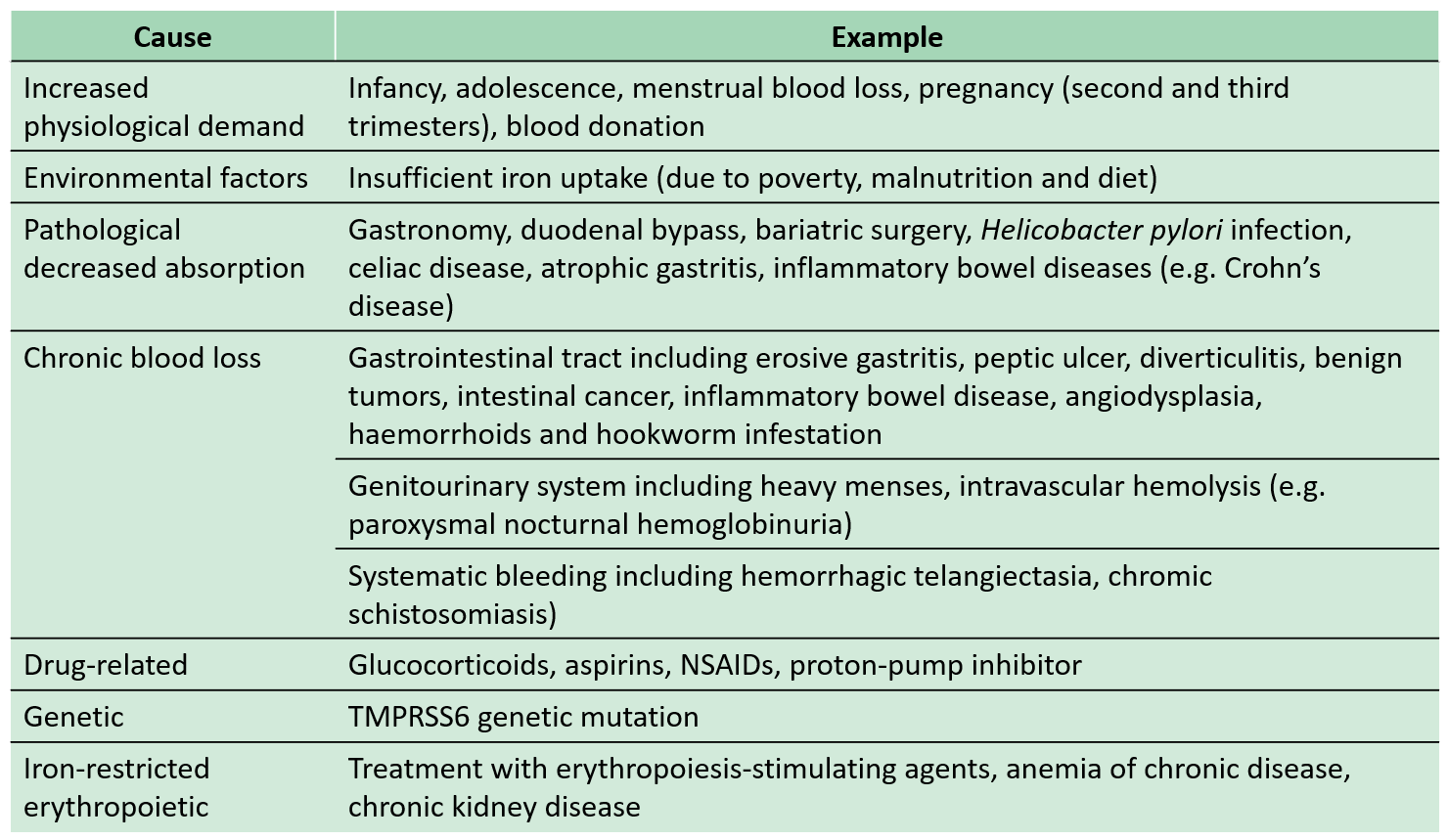 Source: Family Medicine & Primary Medicine Volume 31 Issue 3 /Camaschella C: Iron-deficiency anemia: N Engl J Med 2015;372:1832-43.
◆ IDA Treatment:
Other than correcting the cause, IDA treatment involves an oral admission of iron supplement. In cases where oral supplement does not have an effect or the side effect results in low prescription compliance, injection is used instead. Currently, injection takes place in the form of drips and one set of treatment takes about 2 months. The treatment is split into about 10 sessions with 30-60 minutes per session. This treatment is too time-consuming for patients that do not need to stay in the hospital for dialysis and may occasionally cause strong allergic reactions.
◆ Value Proposition of MBP-1514:
Packed in the highly safe PEG which enables easy macrophage phagocytosis.

High dose injection is possible to increases red blood cell counts effectively without frequent injection, giving patients greater convenience and better prescription compliance.

All the products on the market still seem to cause strong allergic reactions and hence MPB-1514 must have a competitive edge in the safety aspect. Users are more concerned about safety as compared to potency.
With its high macrophages phagocytosis efficiency, MPB-1514 can be transformed to transferrin iron easily, treating IDA.
◆ The progress of Clinical Trial for MBP-1514:
It has completed Phase I of clinical trials in the Taipei Veterans General Hospital and received approval from FDA to conduct Phase II of clinical trials in 8 US hospitals.

◆ Related clinical trial inquiry
If you need more information,Please gohttp://www1.cde.org.tw/ct_taiwan/archive1.htmlSearch keyword "巨生"
or https://clinicaltrials.gov/ct2/home ,Other terms Search keyword "Megapro"